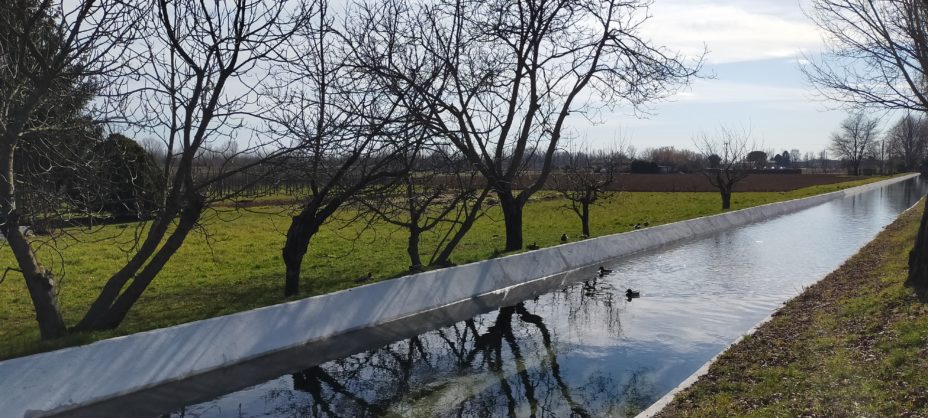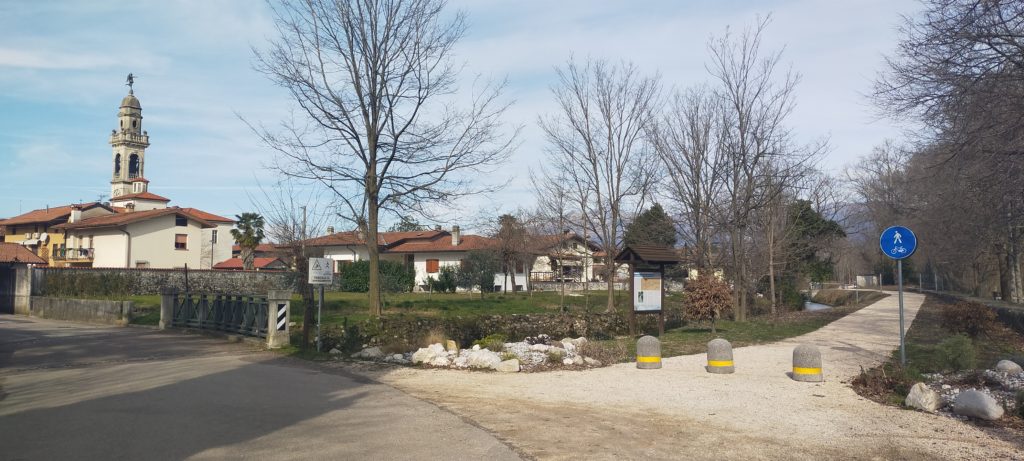 We are in February and winter doesn't want to welcome us in his cold embrace so we took advantage of it for a walk with the sun. The desire to take a walk on this beautiful day and to enjoy the panoramas that Friuli offers was so great and so we chose an easy and relaxing path.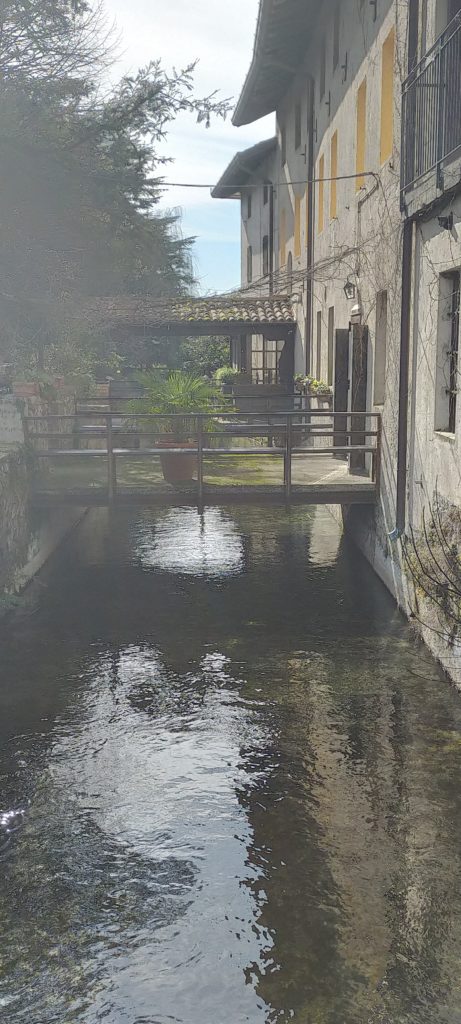 The choice fell on the paths that line the irrigation ditches of the foothills, a walk also suitable for families with children or animals (always being careful that they do not get too close to the waterways!). The starting point is the parking lot located in the Zompitta Park of the homonymous village. Zompitta is a very nice and well-kept place crossed by the Torre river from which several irrigation channels branch off and, as we will discover later, also feed some mills. The exact date of construction of the canals that draw water from the Torre torrent is unknown but in a document dated 1171 the Patriarch Volrico II grants the use of the water to some families to operate the mills. The two canals were dug by hand and through the city of Udine they bring water into the Cormor in Mortegliano and into the pit of Palmanova.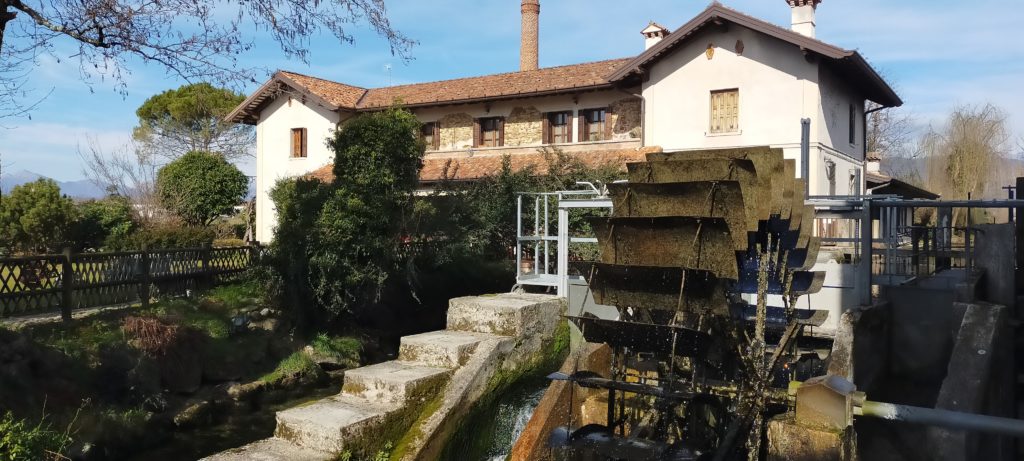 Leaving the car in the parking lot we head south to take the beginning of the path. The area is very quiet so you have time to slow down and enjoy what nature offers us. Cultivated fields, meadows, stone houses and various animals. Here is the growing area of the "Ribis e Godia potato", an ancient tuber variety from Carnia. The right occasion to try its taste is the "Regional Potato Market Show" which takes place in the last days of September and the first days of October. Continuing along the path, you reach the "Al Scus" restaurant, alongside which one of the mills in the area is installed (this has been converted into an electricity generator). We cross the road and continue until we reach the "Molino di Giusto". The "Di Giusto" family has been linked to the activity of the mill since 1585 and still produces handcrafted flour which can be purchased on site.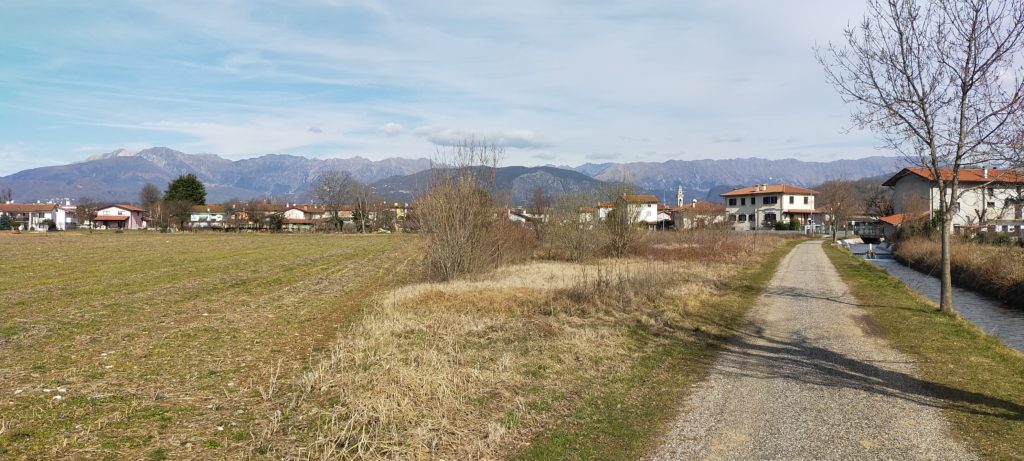 The irrigation channel path continues up to "Molin Nuovo", an area close to the city of Udine for a total length of 10 km. Retracing the path backwards to return to the starting car park you have the opportunity to admire the chain of mountains that surrounds the Friuli plain and this enriches the panorama even more.

If you are walking with small children, always pay attention to the waterways. They are not particularly deep but can still be dangerous.
Mostra Mercato Regionale della patata – link to potato market exhibition website – text in Italian only
Molino Di Giusto – Molino Di Giusto website – text only in Italian
---