You came to visit our region, you spent some beautiful days enjoying nature, the cities of art, good food accompanied by an excellent wine and a thought came to you … would I live in Friuli?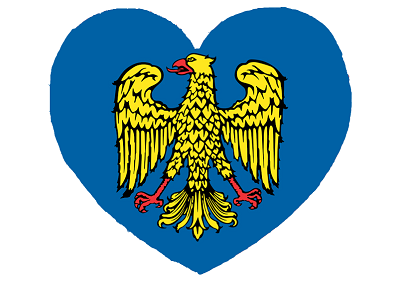 If at first the idea seems a little crazy, don't think you're the only one!
It often happens to find ourselves living in places that do not satisfy us … maybe the area is densely populated, you waste many hours in the car to reach your workplace or you are unable to dedicate yourself to outdoor activities as you would like.
Below we give you some ideas on which you can reason to entice you to give a chance to that thought that has crossed your mind
---
1 Friuli Venezia Giulia is among the smallest Italian regions (seventeenth out of 20) but it has a conformation of the territory that makes it much richer than others! There is the sea, the valleys, the hills and the mountains in rapid succession. In a small space you have a multitude of landscapes that few other regions have!
2 Distances are getting shorter in Friuli! There are urban agglomerations that require several hours to extricate themselves in traffic … in Friuli the distance between you and your favorite destination is limited and will allow you to spend time outdoors or in front of a good dish instead of being blocked behind a steering wheel. For example from Grado(the island of the Sun) on the sea it takes about two hours to get to Tarvisio on the border with Austria. Several times we happen to spend the morning at the sea and the afternoon in the mountains … why limit yourself?
3 Friuli is a very well-structured region that allows you to reach any destination, even extra-regional. The motorways cross the region from west to east and from south to north, there is the international airport of Ronchi dei Legionari, the railway that connects Italy, Slovenia and Austria, the port of Trieste and a multitude of minor roads that invite to take them and discover new wonders
4 In Italy, everyone knows, good food is a constant and Friuli is no exception. Its geographical position and the alternation of many populations over the centuries have influenced recipes and ingredients. Many dishes derive from popular tradition and are still consumed both at home and in restaurants. Moving through the region you will discover the flavors and customs of Friulian cuisine and we are sure that you will find the food you like!
5 A good dish must be paired with a good wine … no problem since Friuli boasts 12 DOC (Denomination of controlled origin – designation of origin), 4 DOCG (Denomination of controlled and guaranteed origin – designation of origin and guaranteed) produced by about 2500 wineries. It should be remembered that very often it is possible to taste the wines produced directly at the producer.
6 Friuli has many houses available for purchase that are very different from each other. You can find the extra-modern houses in the cities but there are also many traditional houses in the smaller towns. Browsing the sites dedicated to the online sale of houses you will be amazed and find many offers. Keep in mind that the average price of a house in Friuli is around 1200 euros per square meter against 1900 euro / sqm of the Italian average. Taking advantage of the good market price of the houses you could become the owner of the house you have always dreamed of!
7 Are you a sports fan and want to dedicate yourself to your favorite activity? Whether it's a team or individual sport, to be practiced outdoors or in the gym, mountains or sea, Friuli has what is right for you. The spaces are large for being outdoors, the gyms are numerous and easily accessible and dozens of sporting events are organized every year. After work, go home to change and immerse yourself in your favorite sport without wasting time in the car to reach the dedicated infrastructure. Grab your trusty mountain bike and leave home in minutes to arrive at the start of the trail!
8 You and your family want to live in a peaceful environment, with clean air and a variety of leisure opportunities. Friuli is the ideal place for children: open spaces where they can play without the dangers of traffic, a luxuriant nature with flora and fauna to discover, sandy beaches for the summer, woods and meadows with simple paths to visit all together.
9 Many times you will hear about Friulians as introverted and even a little rough. By getting to know us you will find that actually confidence is not given at first glance but in a short time you will be welcomed by the warmth of the community. Still today the values of respect for people and the environment, commitment to work and honesty are important and are shared with the community. Friuli is characterized by small towns where life is much more "human" than in large cities.
---
In any case, whether you are passing through or want to stay, Friuli will welcome you in the best way!

Friuliamo.it