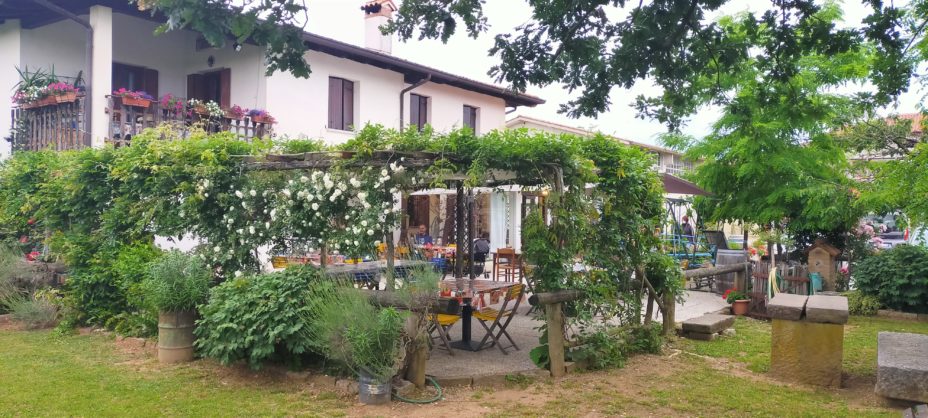 Agriturismo Stekar Sonia recently rennovated its furnishings and most importantly, the menu. The interior premises have been modernized along with the outside patio that offers a spectacular view on Collio hills, as well as the play area for children. The atmosphere is relaxed and enjoyable and the menu is always based on the local and seasonal agriculture, of own production or farms from Friuli.
The cuisine is typical from Gorizia with Slovenian elements. Typical dishes are gnocchi with plums, goulash, mlinci as well as mixed meats and cheeses of own production. You can also find famous classics like gnocchi with roast sauce, vegetable lasagna, wild boar meat, frittata with herbs, as well as jota (warm soup made with potatoes and sauerkraut) in the cold period. The wine of the house is very good.
The desserts are all made by signora Sonia and we absolutely suggest you try "strucolo in straza" (baked strudel).
Wednesday is "agri-pizza" day, where you get to try the pizza made with local ingredients that vary depending on the season. Our favourite is pizza "Malga Podzof", which we highly recommend!
You can also buy many of the local products (fruits, vegetables, sausages, proscitto, wine).

We recommend to book the "agri-pizza" evening at least one day before (better few days) since it's always full!
---